Tonight I'm writing you from Nashville, Tennessee. I used my afternoon to get a little touristy. I walked along the river, checked out the Opry Mills, strolled Broadway and popped in and out of some local bars. I've never exactly been a huge country guy, but I appreciate what Nashville has to offer. The air was a little too thick with humidity, but in a charming way it reminded me of Charlottesville. Unfortunately I left my cowboy boots back home, but the smell of brand new leather and the flashing neon on Broadway reminded me that I easily could've picked up a new pair from one of about seven or eight different shops along a 3-block radius. Oh, and did I mention I stumbled on a FREE showing of Independence Day Resurgence in IMAX 3D? (Not a great movie, but I loved it! We all have movies like that, right?)
Anyway, the real reason I was here this week was to hang out with Blaze Publishing and to learn from fellow authors at Utopia Con. Honestly, I'd never heard of Utopia until this year, but now that I've done one, I think it's so fitting that they hold it in Music City itself. I believe that writing can function a lot like music if you let it. Spinning a story that speaks to the soul is half the fun, but spinning language so it can breathe and sing to the soul? There's nothing like it.
Utopia was an incredible experience and I'd do it all again. Here are five "shining moments" I took from it and a few things I learned:
5. I finally got to meet the people of Blaze Publishing in person! They've been so supportive and caring and they work tirelessly to bring their vision (and their authors' visions) to life. Thank you, Blazers, for being a great publishing family, and for doing pizza and karaoke with me!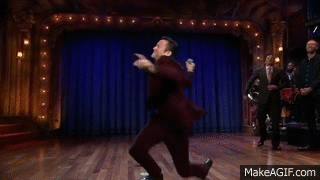 4. I met my child BOOK in person! It's real! It exists! What made this so fun was getting to see it for the first time in a room full of vendors and tables and book displays. It gave me some great ideas for "book swag", branding, and table banners. Also, it's an amazing feeling to see total strangers geek out over The Carver as much as I do… to give the "elevator pitch" and watch their eyes light up, to sign a copy and know the reader is already imagining it on the bookshelf, and a few people even asked for pictures with me! Thank you, Utopians, for showering this story with love and enthusiasm.
3. The panels were very informative. If you love to write, I don't care whether you're published or not, the value of learning from other writers is priceless. I noticed a few recurring themes resonating with me this week:
We all have our "juggling acts": full-time jobs, family and social lives, maybe we go to school, or maybe we eat up our own time scrolling through Facebook or binge-watching Arrow. But if writing is truly in your heart, you make it work!
Even the big names experience a little doubt sometimes.
How do you eat a whale? One bite at a time 🙂
Thank you, panelists, for your wisdom and inspiration this week!
2. I'm so bad at Twister. That is all. No thank you, Hasbro, for the burn in my thighs and shoulders. Hmph.
1. Oh, and the cherry on top: the exclusive pre-release copies of The Carver SOLD OUT. Whaaat! I'm still trying to wrap my head around this statement. The Carver sold out. Once upon a time, I thought my mom and a handful of friends were the only people who would ever read my story, and The Carver sold out. Thank you to those who so willingly jumped on board for a #RoadTripWithPeterPan! I'm a giant goof and cheese up my smile in moments like these, but the happiness behind it is still 190% genuine. I hope you all enjoy this tale and can't wait for the rest of you to jump on board on July 19th!