Hello worlds!
As I said back at the beginning of the month, there's a lot to be grateful for right now. I had a wonderful Thanksgiving dinner with my family last night, got a bit of writing done, knocked out about 80% of my Christmas shopping with relative ease (in and out of Kohl's in 20 minutes during the first hour of Black Friday? What happened this year?), and honestly, I'm on cloud nine right now! The Unseen is in Blaze Publishing's loving hands for the proofreading stages, and I'm incredibly excited about releasing the sequel to The Carver next year. With that, I have to say THANK YOU for the love of writing that I was born with, and the opportunity Blaze gave me to let that love blossom into an actual career. This is the one thing that I could do for all eternity and never get bored. I love living the life of a storyteller. Thank you for being a part of it with me!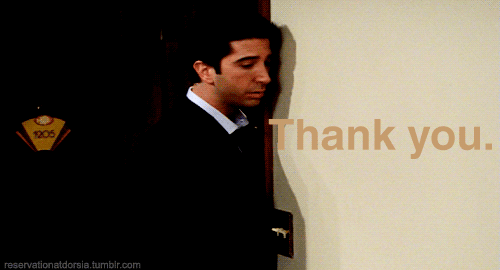 Of course, in the spirit of Thanksgiving, I had to ask a few of my characters what they're thankful for, and I received these notes from them:
Pietro
I'm thankful for all the sweet deals I scored on Black Friday. Nike shoes were on sale, as was that Go Pro I've been eyeing at Best Buy. Now I can take videos in the sky! Oh, you probably want a real answer, huh? Well, I suppose I have to add coffee to the list, because coffee is life, and where would I be without my beautiful wife, my teenage mini-me, or my best friend Pino and his family? It's one of my favorite traditions when we have Thanksgiving dinner together. Guys, I'm sorry I keep forgetting the cranberry sauce, but do any of you honestly like it?
Rosana
Besides the obvious choices like my mom and my friends, one thing I'm really thankful for is the kindness of strangers. Truly. I know what it's like to be homeless. I'm not going to pretend like I enjoyed it or would ever want to go back to sleeping in the subway tunnels, but while most people think it would mess with your worldview, you actually see a lot of the best parts of humanity sometimes. I'll never forget a single stranger who went out of their way to make sure I had dinner for the night, or a pillow and a fresh blanket, or even just a bottle of water. There really is still good in the world.
Enzo
I think my experiences are making me a better person. I'm guilty of complaining a lot. People used to say I was like one of those teenagers in an 80s movie, laying on the bed brooding and tossing a baseball up and down for hours. Sure, that kinda hurts, but I don't think they were wrong. Everything I've been going through has really opened my eyes in a lot of ways. I'm starting to see the magic of this world, and maybe even enjoy it a little. I miss my family more than ever, but I have to stop and think how they'd want me to respond to my situation. How cool is it of Pietro to drive me across the country to look for them? So yeah, I do have a lot to say thank you for.
Liam
Snow made her famous pies last night, and almost everything else (I promise I offered to help her cook, but she was already in a very particular mindset…) This particular prince is in the most blissful of food comas this morning. I can't say enough thank yous to my wife for being who she is. I'm thankful for Florindale and for the New World. I don't always understand it, but it's quite beautiful and filled with a different kind of light. I'm thankful that my life has been relatively dragon-free so far, because I've never been so fond of those beasts. And I'm thankful for Enzo, Miss Rosana, and our other chums.
Violet
My gratitude today belongs to The Order of the Bell: my guardians, my friends, and the defenders of the Old World. We have such a history together, and it is rich with both dark trials and unfiltered light. Along the way, I've always been certain that they trusted me, and that's something I will never take for granted. No matter what happens to these worlds, these people, or these souls, I will forever be grateful to The Order for doing their very best to protect the light.
Happy Thanksgiving weekend!