Hello World!
And welcome to the 2017 Fall YA Scavenger Hunt. Jacob Devlin at your service–a YA fantasy author who has been accused (rightfully, mind you) of writing the ORDER OF THE BELL TRILOGY, soon to be complete in February of next year! Three quick facts about me:
When I was a kid I wanted to be either a detective or a magician. I suppose writers are sort of like both!
You can usually find me wandering at a Comic Con.
My first real job was at a movie theater, where I watched the third Pirates of the Caribbean movie five times during my first few weeks on the job!
But enough about me!
You, my friend, are hunting for the RED team of the YA Scavenger Hunt, in which you have the chance to win many books and prizes and discover best-selling authors who can feed your head with tons of fun stories! Here's how this goes. Somewhere on this blog post, I have hidden a secret number (hint: you want the one in red!). While you learn about my friend E. Katherine Kottaras, keep your eyes peeled for that number, write it down, and I'll direct you to the next stop! Repeat, add up your numbers, and once you've met all of us on the Red Team, be ready to plug all those numbers into the ENTRY PAGE for a chance to win all the things!
Now let's meet E Katherine Kottaras!
E. Katherine Kottaras is originally from Chicago, and now she writes and teaches in the Los Angeles area. She holds an M.A. in English from the University of California, Irvine and teaches writing and literature at Pasadena City College. Katherine is interested in the stories we tell, the stories we are given, and the ways we can redefine our worlds by discovering which stories are true.
Let's learn more about her newest book, THE BEST POSSIBLE ANSWER:
ADVENTURELAND meets SAY ANYTHING (as though from Diane Court's POV), THE BEST POSSIBLE ANSWER is the story of Viviana who is a driven honors student and the daughter of a Russian-Jewish immigrant mom and an American engineer dad who have extremely high academic expectations for her. As a result of both these expectations and an exposing mistake Viviana made in sharing a nude photo with her boyfriend (who proceeded to send it to the entire school), Viviana suffers from severe anxiety and panic attacks. She knows that she didn't do anything wrong in sending the photo to him – she trusted and loved him at the time – but world still blames and shames her for it. 
Set at her summer job in the middle of Chicago, Viviana is finally able to escape the judgmental eyes of her school, but she soon becomes the odd vertex of a love triangle; her childhood best friend, Sammie, has a crush on the outgoing, college-aged lifeguard, Evan, but he seems to be more interested in Viviana. Against her better judgment, Viviana falls for him, thereby damaging yet another important relationship in her life and disappointing herself. Soon after, when her father finally returns from his mysterious six-month long business trip, Viviana discovers some deep, dark truths about him that force her to question all of her ideas about love and trust and the control she has over her life.
I was such a fan of Adventureland! Intrigued yet?
I'm excited to give you a peak at E Katherine's vision board while you're here. Here's a series of images that relate to her story:
She also wanted to share this printed poster for her first book! Send this puppy to the printer and display it proudly! Then, be sure to pick up her book on Amazon.
Side note: Speaking of the best possible answer, isn't there a number that's supposed to be the answer to everything? The meaning of life and all that? Isn't it like 32 or something? I can never remember!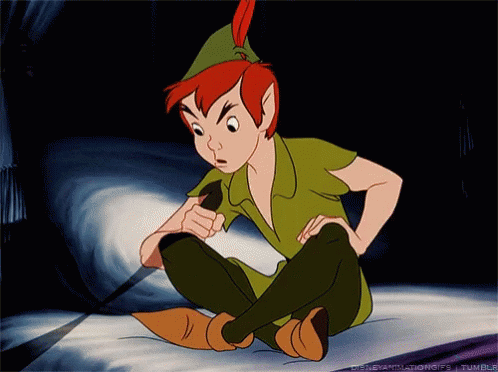 But I digress.
I have one more thing for you before you go: a chance to score some prizes! I'm giving away a paperback, some eBooks, and some Amazon credit while the hunt is on. Just click the link below:
When you're ready, jump on over to visit ROSALYN EVES for your next clue! Thanks for hanging out today. Happy hunting, and may the odds be ever in your favor!