Hi Friends!
I wanna start off with a request: Stand or raise your hand if 2017 was a 10 out of 10 for you.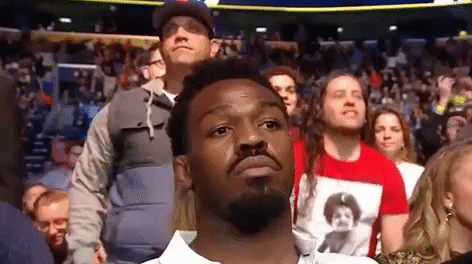 I see three people! Good job, three. You're the most optimistic people I know. For all of you still sitting, I'm right next to you! This was a weird, weird year, and I wasn't totally in love with it. I don't have to describe it all to you. We know our news feeds have been trash fires almost every other day–so much that I took a "Facebook detox" for about three blissful weeks just to get away from some personal negativity.
And I also know that there's been a lot of good. I hope you can agree and that you've pocketed some really great memories this year. Having celebrated my niece's first birthday and been invited to serve on my first author panel recently, I've definitely had my "10/10" moments. But I won't call it a 10/10 year. Not by a long shot.
I want to share my goals for 2018 and my "one-word theme":
Add my current novel-in-progress to my publishing contract.
Complete one novel and one short story.
Go somewhere I've never been before.
So here's my one-word theme: CALM.
Let me clarify. I want my life to be full of exciting new adventures, and I don't want 2018 to be the exception. I hope it's filled with places I've never seen, things I've never done, and new opportunities. I hope I see many new faces. That is something I thrive off of.
It's on the inside that I need to do some maintenance. I know it sounds cheesy! But I'll share that sometimes my ambitions and my anxiety get in the way of a healthy mindset, and in turn, a healthy body, and sometimes at the expense of great opportunities. I sometimes worry that the world will open up beneath my feet if I don't get x amount of words on a page or 50 hours into my work week, and then when I accomplish these goals, I ask "Did I do enough? Are these words strong enough? Will people actually like this?"
As an example, my family recently discussed the option for me to travel to Hawaii with them sometime in the new year. I've always wanted to go to Hawaii, but without hesitation, I shook my head and said, "There's no way I can make that happen right now." My mind was already spinning before I could sit and process it. What about my schedule? Am I on any deadlines? Will so-and-so let me?
But if I can sit, calm down, and be present for a minute, and be okay with taking ten minutes of not doing something, the bigger picture comes clear. I have enough vacation days stored up for this. I'm not going to forget how to write if I sit down on a beach. I can scribble notes on an airplane if I'm really worried about forgetting them.
So 2018 will be the year of CALM. (Literally, I'm going to use the CALM app on my iPhone and hope to meditate around three times a week!) Sometimes we make the best progress by stepping out of the hustle-bustle and off our Facebook feeds, taking a deep breath, and allowing ourselves to recharge. I know that's what I'm going to do.
Do you have a one-word theme for 2018, any goals, or something you hope to accomplish? (Or any books you can't wait to read?) Feel free to share 'em with me and I'll cheer you on! Whatever that is, I want to wish you the best as we close up shop in 2017 and get ready to start a brand new chapter on the calendar!
Happy reading,