So I can admit it: I've become a bit of a TV-head since the work-from-home days began. It's been six and a half months now. Here's to the day I thought to myself, "Well, if I'm gonna be home for three weeks, why not rewatch all the Harry Potter movies?" Those were simpler times.
Around April, I was already running out of shows. I grew so bored one night that I rented CATS. CATS, people. Do you understand how serious that is?
Luckily, Annalise Keating swept in to save my brain, and it became my nightly ritual to watch one episode of How to Get Away With Murder as my night was winding down. Some nights, I got a little carried away and just kept going, but I averaged about one a day when I could help myself. By the end of season two, it was official: After 10 years, a new show had finally dethroned LOST as my favorite TV drama. I'd found a new guilty pleasure, while at the same time, my writer brain was soaking up some lessons to mull over for my own craft. I can't say HTGAWM is perfect writing, but it does give us a gold mine of techniques to think about. So, let's talk about seven takeaways we can use as writers.
(This is also a great time to put up the SPOILER ALERT! I'm going to do my best to keep things loose for folx who are still early in the show, but there may be some big reveals especially toward the end, so proceed with caution!)
On Diversity and Representation:
Diversity and representation is a hot topic in the literary world today. We still need more of it, and we also need for it to be done well. When not handled appropriately, there's a risk of creating more problems: cultural appropriation, or writing about a marginalized experience you don't understand as opposed to providing a voice and space for underrepresented groups; and/or tokenization, tossing in a marginalized character whose only purpose to the story is to be "the diverse one", without any real storyline of their own.
Feel free to chime on this if you feel differently, but I was incredibly happy with the diversity of the cast in HTGAWM, more importantly how their identities were portrayed. The show does not shy away from topics of power and privilege, particularly through the lenses of race and sexual orientation. Annalise is the perfect lead for this show. She's a strong, confident Black woman, and we see all the ways that the system has oppressed her for her intersectional identities. We also see how she's gained power and privileges from her level of education, and how she uses that to benefit those who are even more oppressed (particularly in season 5 with her big trial.) But she's not a token. She's positioned firmly within in a community that can round out her character and interact with those identities in various ways.
In episode one, I was convinced that Connor was going to be the "token gay man," and while he defies many stereotypes that are so easy for other writers to reach for, he isn't portrayed in a very positive light at first. I'll say more on him later, but the rest of the show did a great job of complicating his story so that it wasn't all about his identity–it was a story that anybody could've had, while fitting his identity neatly into the context of his character. This is so important because nobody's ever just one identity with a spotlight on it at all times. Identity is salient in some contexts and more internal in others, and remembering this is one way to get representation right. 🙂 (Kudos to the show for complicating and being real about sexual orientation in general. It's fluid and it's not as simple as "gay/straight," making it feel portrayed more authentically here than many shows I've seen.)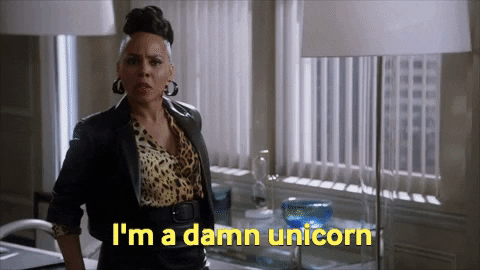 The "Ticking Clock" Effect:
This is how the show hooked me right at episode one, and continued to do so every season. They keep the basic structure each time because it works. Episode one shows you right away that something BIG is coming: the cast is carrying a dead body, and they're flipping a coin over whether to burn it or bury it. The moment they do that, the writers make you a promise: "This IS going to happen to these characters in three months. Wanna know who's under the sheet?"
Then in every episode that follows, the writers ingeniously and gradually peel back the curtain just enough to keep you hooked. By episode two, you already know who's dead, but how did it happen? Then you see the bloody weapon. But who was holding it? Then you get a mugshot. But why in the world would they do something like that? Every time you get an answer, you get a new question, and the reminder that we're counting down: two months later… one month later… 48 hours later…
And what's even cooler about this effect: the big reveal always comes in the middle of the season, when you still have quite a ways to go before the big finish. "Here's the whole night that the murder went down! The aftermath is enough to cover the whole rest of the season."
Now, if you're not a master of flash forwards, flashbacks, or cutting between two timelines, there's still a lot of value here! Introducing a "ticking clock" really keeps the plot moving. Give your character 12 hours to find the holy grail, and make each chapter worth an hour. Show us some proof that the dragon attacks the city about every three days, and there's not enough time to evacuate before he returns. Hint at a coming prison break, and show us why this doesn't bode well for the protagonist. It's one of my favorite techniques!
On Flawed Characters:
Ohhh, these characters. Maybe it's the fact that I've seen more of them than I've seen of my friends or family in the past six months, but I'm really going to miss them now that I've finished the show! I was an emotional mess during the finale, partly because I just didn't want it to be over.
I learned this early on in my writing days: Nobody likes a "Mary Sue" or "Gary Stu", a character who is so perfect that there's no way any of us everyday folk can possibly relate. So, it's a good thing all of these characters are FAR from perfect. In fact, every single one of them can be downright shady, but you root for them all the way through.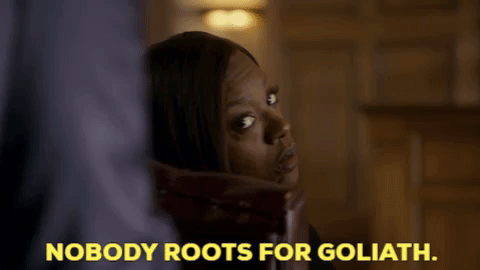 Michaela is attractive and incredibly intelligent–the star student who is determined to be president one day. In her quest to seem perfect for her professor and her community, she can be downright manipulative and kind of bratty, and the other characters call her on it. Bonnie will do anything for Annalise, but she has a weakness for Frank that clouds her judgment sometimes. Connor is charming and has the strongest moral backbone of the group, but his guilt makes him broody and gets in the way of his relationships. Annalise herself is strong and confident. You want to stand up and cheer every time she gets in someone's face or gives a speech in the courtroom. But she's also highly insecure deep down, and her desire to protect her students leads her to do some questionable things. The final two episodes were a GOLD MINE of great characterization for Annalise, from her inner voice talking us through the outfit she'd wear to court, right up to the last minute of the finale.
Some of the best characters are walking contradictions, never an absolute in any of their traits. PLOT PERFECT by Paula Munier has a great exercise on making characters well-rounded, using Hannibal Lecter as one of her case studies. (He's a psychiatrist, but he's also a psychopath. He's well-mannered, but he's also a killer… He loves gourmet meals, but he's also, well, a cannibal.) I recommend this for further reading!
On Powerful "KABAM" Closers:
I've been on this journey for 90 episodes. Ninety, and there wasn't a single time when the credits started rolling and I didn't whisper, "…damn. Now I HAVE to know more." In the last season, I was much more obscene, because the endings were just so well-delivered.
This is also what I loved about LOST, and about many of my favorite books. The end of every chapter is just as strong as the first sentence. Maybe there's a big reveal, or the promise of one. Maybe we're peeling back the curtain a little more to get closer to the big twist in the middle. Maybe it's just a character delivering a killer, bad-ass line. We all know 'em well. What if Star Wars was a TV show and Darth Vader said, "No, I AM your father!" at the end of the mid-season finale? We'd be spilling our popcorn and talking about it for WEEKS.
I call these KABAM statements, and I'm not happy writing a book until every single chapter has one of those statements at the end. I want you to read it and imagine the trombones sounding at the end of LOST, or the chalkboard flashing on the screen at the end of HTGAWM. Because that's what keeps us turning pages or telling Netflix not to bother us–that yes, of course we're still watching. Please stop judging.
On Shared Universes:
This was a really cool treat in season five: learning that How to Get Away With Murder doesn't exist in a vacuum, but in fact shares a whole universe with Scandal. To be clear, I don't even watch Scandal, but I know it's another one of those Shonda shows and that Kerry Washington is the lead. So when I saw Washington writing on a chalkboard in season five, I dropped my remote and said, "Whoa! That's the Scandal lady!"
Sure enough, that episode ended with someone speaking the character's name out loud: "Please welcome Olivia Pope!"
KABAM.
Suddenly the show felt so much bigger, and I went down an internet rabbit hole telling me that yes, Annalise also showed up in Scandal that week, and I went hunting for the episode to soak up all the crossover goodness.
Here's what made it really work: I could've skipped that episode of Scandal entirely, and I still wouldn't have felt like I missed anything. The writers did a great job making it and independent story. All Scandal really did was give me a little bonus side trip to enrich the experience.
But guess what? Now I'm open to more of it. I won't jump in right away–I need time to grieve the end of this show first, but I commend the producers for getting my attention without taking the spotlight off Annalise. There was a real, legitimate purpose for these two to show up in each other's shows, and once that purpose was served, they didn't milk it any further.
Ever since the MCU started crossing movies and setting up their own epic universe, a lot of people have jumped on board and tried to replicate the model: myself included. Not every attempt has been successful (looking at you, The Mummy) and there are risks to doing this. But we can learn a lot from how Shonda approached this: Both shows were still self-contained, and nobody was alienated if they didn't watch the other. There was a real purpose for characters to cross over, and the writers stayed within the boundaries of that purpose. Had they stretched it too far with no context, they might've sent viewers running the other way. Instead, we run back for more!
On The Protagonists' Journey:
Now THIS is what the show does best!
These poor, poor folx. Every protagonist in this show has been through HELL. They each have goals. Every season has a pretty clear end game. But at no point do the writers make it easy on the protags. In fact, if a character makes a plan, you can be 100% confident that something will go wrong. Another character will come in and mess it up. A new piece of evidence will be revealed, or damaged. The car brakes might even fail. These characters work HARD to get through the season, and through the day! Honestly, I felt for them.
Writers, let's take notes on this one, because it's our main job: We're supposed to mess up the lives of our protagonists. If they're making plans, we're supposed to poke holes in them and make it as hard as humanly possible. Cut the power in their home. Hack their laptop. Make Annalise give them an exam the next day. Send Frank or the Castillos after them. It's not nice, but it has to be done. This makes it that much more rewarding when we get to the end…
On The End:
I just finished this about two hours ago, and I have feelings. I'm a little mad about some things (well, one thing… a certain death or two that just cut a little too deep. Let's talk.) but fundamentally, I loved this finale.
What I loved specifically: We got the resolution we needed, and a lot of peace of mind about some characters' futures. We know that despite all the torture these characters have been through, some characters live long lives. We know that some find happiness. We know some leave an incredible legacy.
And there's also a lot of room for us to fill in our own blanks.
We don't have the survivors' entire lives spelled out for us. I'm still sitting here thinking, "But does Coliver STAY together, or do they get back together years later? Or are they just reuniting as friends all these years later?" I wanted a tiny bit more aftermath for folx like Laurel and Michaela. But to some extent, a lot of that didn't matter. The point is, at some point far in the future, they're happy and alive. That was what I needed to know. I have some freedom to speculate on what I want to know.
And that's what makes ending so tricky. If a story really grips us and we fall in love with the characters, we're always going to want to know more. A lot of times for me that's, "But are they happy now? Do they live? Are they actually free from all this?" This time, we got that answer.
I also believe that when a story is complete and out in the world, it no longer belongs to the author alone: It belongs to the audience. And the writers seem to believe that, too, because the lingering questions are the kinds that we can dream up answers for. They're not central to the themes of the show–they're just for fun. They'll linger for a while without nagging or forcing us to worry. 🙂
I won't lose a ton of sleep tonight, except to keep thinking about how much I loved watching this show for the first time.
Now, I want to hear from you all! Did you watch HTGAWM, and do you agree with my take on these seven areas? Let's talk writing, or let's talk TV!